How To Enjoy The Holidays Without Adding To Your Debt
The holiday season is a time of joy, celebration, and unfortunately for many, an increase in debt.
With the pressure to buy gifts, host gatherings, and participate in festivities, it's easy to find yourself spending more than planned. Here are some tips to help you enjoy the holidays without adding to your debt.
Create a Budget & Stick To It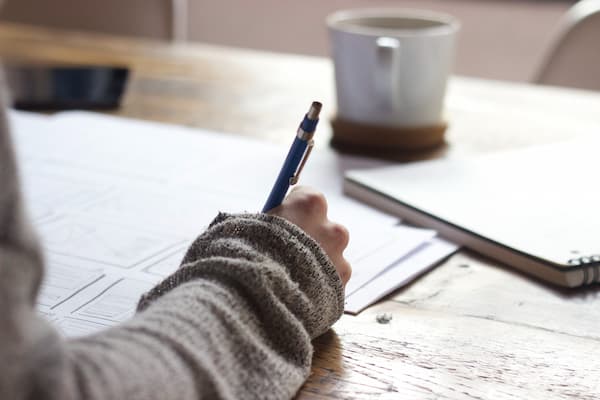 To create your holiday budget, it helps to plan early. Start by listing all expected expenses, including gifts, decorations, travel, and food. It is also important to set limits. Allocate a specific amount for each category and commit to not exceeding these limits. Of course, there are always unexpected expenses, so it helps to have a small amount set aside for miscellaneous costs, but don't go beyond that if possible.
Get Creative When it Comes to Gift Giving
There are plenty of ways to reduce your budget for gifts. For example, if you have a big family, organize a 'Secret Santa' to limit the number of gifts you need to purchase. If you're crafty, a handmade gift can not only reduce the cost but also increase the sentimentality of the season. One other creative idea is to gift an experience rather than a present.
Here are some examples of experiences you can gift your family when on a budget:
A home-cooked meal: Do you get compliments about your cooking? Put that cooking to use this holiday season by giving your loved ones a nice home-cooked meal.
A date night: If you have a family member that has children, chances are they may not have had a chance to go out in quite a while. Offer to babysit so they can take some time for themselves.
A romantic stay-cation: There are a lot of ways to plan a romantic staycation for your significant other. Local stores like Lover's Lane can help you find some romantic gifts to help set the mood for a holiday you'll never forget.
Keep an Eye Out For Sales & Discounts
When shopping for the holidays, watch for sales and deals. Shopping experts agree that while there are great deals to be found on Black Friday or Cyber Monday, there are also good deals that can be found later in the season or even before Black Friday. Amazon will often run flash sales and many ecommerce websites are promoting deals earlier in the season.
Try to Avoid Impulse Buying
We all do it. We go to the store to pick up one or two things and then we end up spending hundreds. Retail stores are set up to encourage this type of shopping. To help you avoid impulse shopping, it helps to create a list before heading to the store. However, having a list is only half the battle. Sticking to the list is equally important.
If you see something and are tempted to buy it, give it a day. Often our impulses for instant gratification will go away after we have taken the time to reflect on whether or not it is really necessary.
Take a Potluck Approach To Holiday Parties
Holiday gatherings can be expensive, especially if you are hosting them solo. Rather than taking on the stress (and expense) yourself, encourage guests to bring a dish to pass. If you feel you must be the host with the most, then simplify your menu. When it comes to a holiday dinner, a turkey will be far less expensive than a prime rib roast. Also, be sure to keep an eye on grocery sales as well.
Reduce The Cost of Travel
If you are traveling for the holidays, then be vigilant about booking flights when tickets are cheapest. There are several tools that will help you find less expensive airfare. Also, depending on your destination, riding the train can be a fun and inexpensive way to travel.
If you're visiting family or friends, staying with them as opposed to booking a hotel is also helpful. Of course, this is dependent on space, but much like airfare, hotels often have reduced rates at various times, so if it is a necessity to find lodging, you can usually do so for less.
Reevaluate Your Traditions
Often we have holiday traditions. Sometimes, these traditions can be expensive to keep up. Creating new, low-cost traditions can be helpful when you are trying to avoid adding to your debt. Some suggestions would be a family game night or even pitching in to volunteer. Organizations like Gleaners Food Bank are always looking for help during the holidays. You can see their opportunities on the Gleaners website.
Track Your Spending
Of course planning your budget is one way to control your debt, but also keeping tabs on the spending you actually do is equally beneficial. Keep your receipts and track things regularly. Review purchases weekly to ensure you are not exceeding your planned holiday budget.
Use Cash Rather Than Credit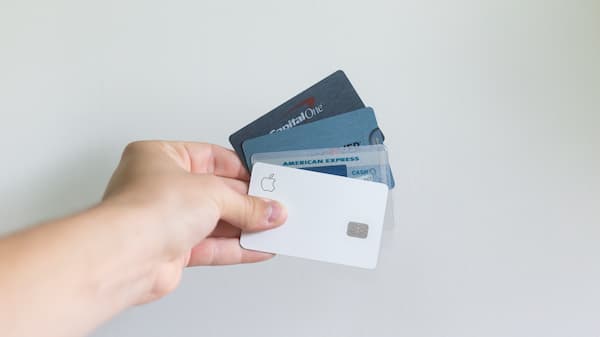 Credit cards can have high interest rates that add to your spending. Credit cards also have the psychological effect of enabling you to overspend. Cash serves as a physical reminder of how much you should be spending. The rule of thumb is that if you don't have the cash, then you don't need to buy it.
Plan For Next Year
Remember when we said plan ahead? It is never too early to begin planning your budget for the next holiday season. Start saving money after this holiday season for next year. Putting small amounts aside weekly makes your budgeting much easier for the following year. If you save even $20/week, by the next holiday season you'll have an additional $1,000 to spend.
The holidays don't have to be a time of financial stress. With a bit of planning and creativity, you can enjoy the festive season without the burden of added debt. Happy holidays and happy budgeting!