Things To Do & Not To Do After A Car Accident
Getting into an auto accident can be devastating. Depending on the severity, you can lose your car and even suffer significant injuries.
Michigan is a no-fault insurance state. This means that in addition to other coverage, drivers must have no-fault insurance to cover medical expenses in the wake of an accident. Because there is no cap on the expenses covered in Michigan, insurance companies often have to pay millions of dollars due to injuries in car accidents. Obviously, they don't want to do this. So they will look for any way to avoid or at least lessen the amount they have to pay.
There are things you need to do if you have been injured in an auto accident. Of course the most important is to take care of your health, but there are other steps you'll want to take.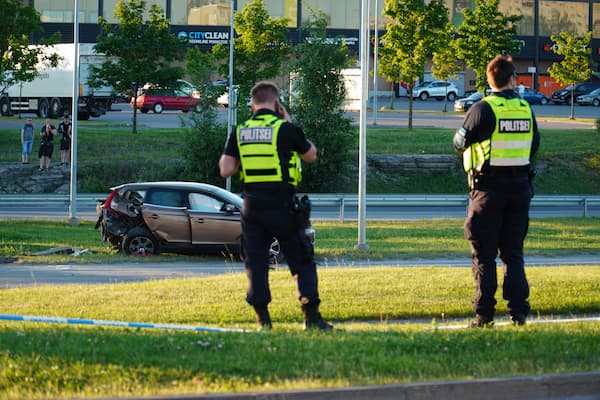 Don't Give A Recorded Statement To Insurance Companies
If you have been injured in a car accident in Michigan, one of the first things that will happen once reported is a call from an insurance company. You will most likely get 2 calls, one from your insurance company's PIP (Personal Injury Protection) adjuster to go over your benefits, and the other from the other party's insurance company's BI (Bodily Injury) adjuster.
What to Say to Your Insurance Company's PIP Adjuster After an Accident
When you receive a call, ask them to state what company they are calling from and also what type of adjuster they are. If they are the PIP adjuster from your insurance company, you may share information with them regarding your injuries. Be honest with them. If you are not in pain, then do not tell them you are. You can share details such as what medical facilities you have been to or will be going to. If you do not have a specific diagnosis, then you can tell them this, but also make it clear that you are scheduling appointments.
If you are unable to return to work, whether temporarily or permanently, you can tell them this too. Aside from these items, do not answer any other questions they may have. Even though they are your insurance company, they are also attempting to limit their payout and liability.
What to Say to The Other Party's BI Adjuster After an Accident
Nothing. You are under no obligation to speak to another insurance company about the accident, and it is detrimental to do so. If you receive a call, it is best to simply verify that they are from the other party's insurance company and what type of adjuster they are. Then simply decline to speak with them and hang up the phone.
Bodily Injury adjusters are trying to get you to go on record and ask leading and sometimes misleading questions in order to trick you into making statements that will hurt your claim and case. Don't give them ammunition to use in court should you end up needing to make a claim.
Be Sure To File A Police Report
A police report is one document that will definitely be used in an auto accident claim. Be sure to file your own report with the local police department where the accident occurred, and do this right after the accident if you are able. Your statement will go on record and be the basis for your claim.
Do not lie to the police. Be as descriptive as you can regarding injuries and the way the accident occurred, from your perspective. Even though there is a no-fault law in Michigan, this does NOT mean that it doesn't matter what happened in the crash. If the other driver was being careless, reckless, or was under the influence, this all will be important to document with the police. Do NOT give this information to either insurance company. The police report will suffice as official documentation of the accident and attendant injuries.
Document Everything
From the moment of the accident, be sure to take photos and document any important details. When it comes to medical treatment, save any bills, receipts, and other items. You will need this when it comes to filing a claim. Keep an eye on your insurance coverage and document any conversations with your insurance company as well.
Many insurance adjusters are well-meaning, but many are not as scrupulous. It is important to note if an adjuster has lied or made false or misleading statements or claims, as this can be important in court. Be sure to clarify with whom you are speaking in any phone calls and what their role is.
Call A Michigan Car Accident Attorney
If you're injured or have other losses as the result of an auto accident, then contact a Michigan auto accident lawyer. We can help you determine if you have a case and what actions need to be taken in order to get you the compensation and justice you deserve.