Who Pays For Damages In Michigan Auto Accidents?
In most car accidents, blame can usually be assigned to a driver and if there is damage to the car, a driver will be blamed, even in Michigan which is a "no-fault" state.
Blame and fault are technically two different things. When it comes to auto accidents in Michigan, despite the no-fault insurance laws, blame is still assigned to a driver. Depending on the nature of the accident, this blame can be complete or partial. So who pays? And how is blame assigned in Michigan car accidents?
Essentially, Michigan and the other states that require drivers carry no-fault auto insurance enacted these laws to make sure insurance for bodily injury was covered and to limit the high-dollar lawsuits. Because the variables in a lawsuit for bodily injury are harder to quantify and also much more expensive, you can understand the need for the law.
On average, the insurance claim for personal injury is around $21,000. For property damage, the average claim amount is $4,700.
Does No-Fault Insurance Cover Property Damage?
No-fault insurance has an official name which is personal injury protection (PIP). It does not cover property damage. PIP, required in the 12 no-fault states, covers bodily injury to the policy-holder and their car's passengers, no matter who is at fault in the accident.
Property damage liability insurance covers car damage in an accident, and it is a mandatory requirement in no-fault states. The driver who is deemed at fault bears the responsibility of paying for car repairs and other property damages resulting from the accident.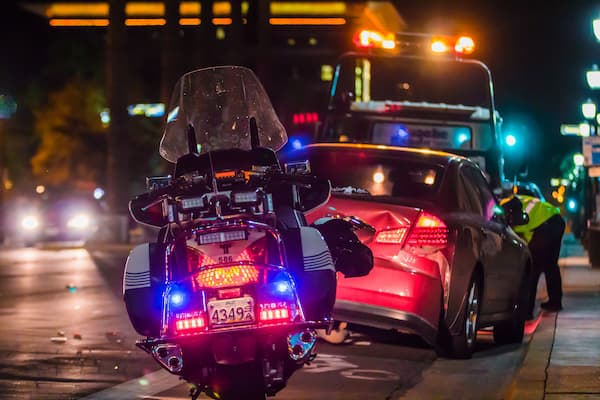 How You Can Pay For Property Damage In a Michigan Auto Accident
In no-fault states like Michigan, drivers must acquire additional insurance to handle car damage and other property damage, as their Personal Injury Protection (PIP) coverage does not encompass these aspects. Moreover, drivers in no-fault states are obligated to carry property damage liability insurance, which will provide coverage for car repairs, up to the specified limit, in the event they are at fault in an accident involving another vehicle.
If you are at fault in an accident, you must pay for the damages to your car either out-of-pocket or by filing a property damage claim with your insurance company.
If you are not at fault in a Michigan car accident you can usually have the damage paid for either by pursuing the claim with the at-fault driver's insurance company, or if they are not covered, filing a lawsuit against the driver. Remember to look into the cost of filing a lawsuit and compare it to the damages you would be awarded. It may end up being more cost-effective to pay for the damages out-of-pocket.
The ways you can pay for property damage following a car accident in Michigan include:
Paying For Damage In An Auto Accident With Your Collision Coverage
Collision coverage is an add-on that pays for repairs to your own car if you're at fault in an accident, after the deductible is paid. Comprehensive coverage pays for damage caused by unforeseen circumstances, like hail, or a tree limb falling on the car.
Use Uninsured or Underinsured Driver Coverage
Ideally, everyone would have both PIP and property damage coverage. However, the best estimates available show that a full 25% of Michigan drivers are completely uninsured. Uninsured or underinsured motorist coverage will pay for damages to your car when the other driver is at fault but doesn't have insurance coverage.
Make a Property Damage Claim Against The At-Fault Driver
When at the accident scene, make sure to obtain the name, phone number, and auto insurance details of the at-fault driver, including their policy number, as this information is essential for filing a property damage claim. You have two options for filing the claim: either your insurance company can handle it, or you can do it yourself. Contact the at-fault driver's insurance company directly or refer to their website for guidance on the claims process. It's important to be prepared for potential complications, especially when establishing fault, as this may prolong the payout procedure.
File a Lawsuit Against The Responsible Driver
No-fault states like Michigan have thresholds for filing a bodily injury claim, but not for property damage. If your car's damage is extensive and the at-fault driver's insurance company is resisting a claim, hiring a Michigan car accident attorney who can navigate state laws and deal with insurance companies will help ensure you get the compensation you need.