If you have a will, when was the last time you updated it? Nearly 70% of people don't even HAVE a will, and those that do rarely think to update them.
Why should you update your will? There are many reasons, but it is often not thought of. How often should you review and update yours? It depends. We'll explore some of these questions today and learn about the importance of updating your will.
Why Do Wills Need to Be Updated?
Wills need to be updated because life happens. Unfortunately, executors and beneficiaries can pass away. Family issues and disputes can necessitate a change in wills. On a positive note, you could have a new child or grandchildren born.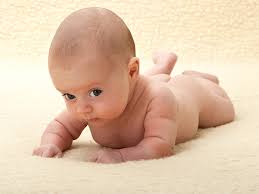 All of these events would require modifying your will. Otherwise, courts will decide how to distribute your assets, and that can become a messy and unfair process. You want to ensure your final wishes are respected and followed. This is extremely important for your family and your peace of mind.
How Often Should a Will Be Updated?
Major changes will require a change to your will. As mentioned above, the birth of a child or grandchild can be one reason you want to modify your estate plan. Similarly, the death of an executor or beneficiary is something that will cause you to modify your final wishes.
As a rule of thumb, it is a good idea to review your will annually. Be sure to keep track of major assets and whether you have acquired new ones or sold some of them. For example, if you purchase a vacation home, you will want to add that as an asset in your will. Likewise, if you sell a home, you may need to update your will to reflect the change.
Keep track of major life events. If someone is named in your will, but a dispute arises, you may wish to alter the way your will is structured. Likewise, divorces or marriages can also play a major role in how you modify your will.
How Can I Modify My Will?
The best way to ensure your will is updated properly is by using an estate planning attorney. If you're in the downriver area, The Mitten Law Firm handles many of these estate planning necessities. We will take the time to ask the questions that need to be asked in order to make the process as simple as possible.
It is not enough to simply vocalize your wishes. These "oral contracts" rarely hold up, and it is best to have a will in place so that your wishes are respected upon your passing.