All About LGBTQAI Divorce in Michigan
Marriage is a right that is now afforded to all Americans. This means that divorce is also a fact of life for all Americans. LGBTQAI+ families have rights when it comes to marriage and also divorce.
Michigan law grants same-sex couples the right to divorce, and the process doesn't have to be more complicated than a traditional divorce. However, it's important to keep a few considerations in mind.
At The Mitten Law Firm, our LGBTQAI+ divorce lawyer is committed to ensuring your divorce goes smoothly. We will advocate for your rights and provide you with the information you need to make the best decisions for yourself and your loved ones. If you're considering an LGBTQAI+ divorce and have questions about the next steps, please don't hesitate to reach out to our divorce lawyer in Wayne County, MI. You can contact us at (734) 765-9382 or through our online consultation request form.
Are LGBTQAI+ Divorces in Wayne County Different?
Before 2013, same-sex marriage was only recognized in certain states, and in others, couples could enter into domestic partnerships. In 2013, the landmark U.S. Supreme Court case United States v. Windsor granted federal recognition of same-sex marriages and prohibited the federal government from discriminating against married same-sex couples in terms of benefits and protections. This was followed by the 2015 case Obergefell v. Hodges, which ultimately legalized same-sex marriage nationwide.
While same-sex couples face similar challenges in marriage and divorce as heterosexual couples, there are unique issues that arise for LGBTQAI+ individuals due to discrimination. Discrimination in the workplace and from unaccepting family members can lead to added stressors that can negatively impact a marriage. Today, same-sex couples have the same legal rights as heterosexual couples when it comes to marriage and divorce, but they may face additional challenges related to alimony, property division, and children.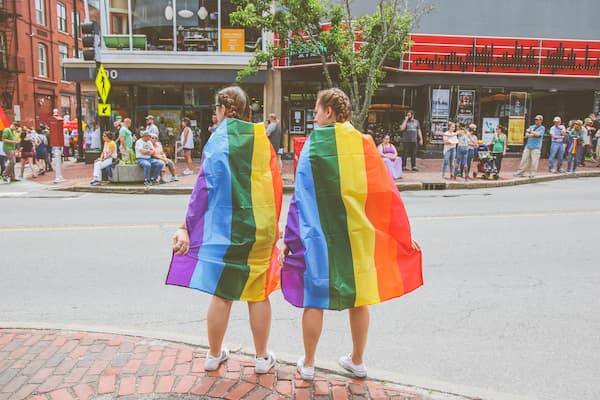 What Grounds Are Needed For an LGBTQAI+ Divorce?
Now, all states allow for no-fault divorces, which means that couples can file for divorce due to "irreconcilable differences" or a marriage that is "irretrievably broken." There is no need to provide a specific reason, nor is there any need to prove anything. Despite this, no-fault divorces can still be contentious, and many states require a waiting period or separation period before a judge can order the divorce. In Michigan, this waiting period is 60 days for couples without minor children and 6 months for couples with minor children.
Like heterosexual couples, most same-sex couples also opt for no-fault divorces as the basis for their separation.
Can LGBTQAI+ Spouses Request Spousal Support in Michigan?
In the event of a divorce, a partner in a same-sex marriage is entitled to seek spousal support (commonly known as alimony in Michigan) from their former partner. Across the United States, gay and lesbian marriages are treated in the same way as traditional marriages, granting the same benefits and rights during divorce proceedings. This means that in Michigan, same-sex partners can request spousal support during a divorce.
The granting of spousal support is determined in accordance with Michigan law, which takes into account several factors. These include:
division of property
the standard of living during the marriage & the ability of the spouse to maintain that standard
the income, assets, and obligations of each spouse
the length of the marriage
whether the dependent spouse left their job to care for children.
The judge will also consider the duration of time the dependent spouse has been out of the workforce, their marketable skills, the need for retraining, and any contributions made by either spouse towards the other's career advancement or education. Additionally, the judge may consider the possibility of either spouse acquiring assets in the future and any other factors they deem relevant.
For same-sex couples, cohabitation can be significant in divorce proceedings, as they may have lived together as though married for many years prior to their legal marriage. However, as LGBTQAI+ marriages have only been legal for a short period, how to treat cohabitation in regards to spousal support is an area of the law that is still evolving.
How is Property Divided In a Wayne County LGBTQAI+ Divorce?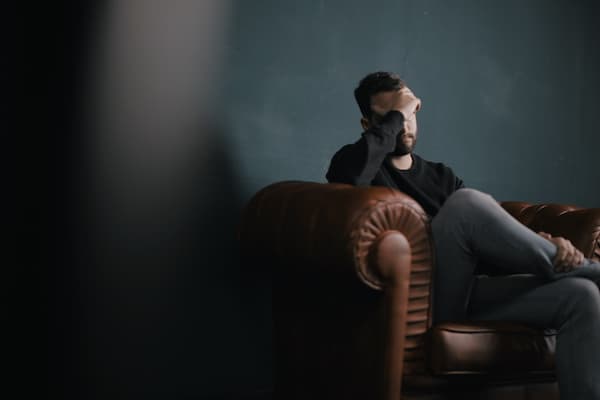 The way property is divided in a divorce depends on whether the state follows the community property or equitable distribution doctrine. Community property states split marital property equally between the parties, while equitable distribution states distribute property in a manner that the court considers to be fair.
However, there is a significant factor to consider in the case of LGBTQ marriages, which are relatively new. Many same-sex couples have lived together as if they were married for several years before legally marrying. When dividing property and debt, some jurisdictions may not take into account the years of cohabitation before marriage and only consider the years of marriage. This can have a significant impact on the division of assets and debt, which could be detrimental to one of the parties. For example, if a couple shared property and debt for 30 years but were only legally married for 10 years, the court might only consider the 10 years of marriage. This issue is crucial, especially in matters like pensions and debt. Therefore, it is essential to seek advice from a same-sex divorce lawyer in Wayne County, Michigan, to ensure that your rights and interests are protected during the divorce process.
Child Support & Custody in a Michigan LGBTQAI+ Divorce
Child custody and child support can be complex issues in same-sex divorces, as there are various scenarios that can arise and each state may handle them differently. It's important to seek the advice of an LGBTQ divorce attorney in Michigan when children are involved in a divorce. They can help you understand the law, anticipate what to expect, and take the necessary steps to protect your interests and your child's best interests.
Biological vs. Non-Biological Parent
If one spouse is the biological parent of the child, some courts may only grant custody to that parent, while others may allow joint custody or visitation with the non-biological parent. However, same-sex couples can prevent this issue by having the non-biological parent legally adopt the child, giving them equal legal rights as the biological parent. This is also applicable if neither spouse is the biological parent of the child.
When both partners adopt the child or one spouse adopts while the other is the biological parent, they will have equal legal rights to the child. If the couple divorces and cannot agree on a parenting plan, a judge may use the same criteria as in opposite-sex couple divorces to determine child custody and child support. To ensure that their interests and the child's best interests are protected, same-sex couples should consult an LGBTQAI+ divorce lawyer in Michigan.