Do I Need a New Will If I Need Changes Made?
Drafting a will might seem like a tedious process. Many neglect to ever create one because they are unsure of who their beneficiaries might be, or what property they may acquire in the future.
To be sure, unless you have reason to believe your passing is imminently certain, these are issues that every person who creates a will must contend with, as, for the vast majority of people, passing on will be to some degree unexpected.
There is no reason to delay in creating a will, because the good news is that the law provides a method for people to update their will without having to create an entirely new will (although creating a new will is sometimes a good idea). By working with an estate planning professional to create what is called a codicil, you can make adjustments to the content of your will without having to start all over in creating a new will.
How a Codicil Works in Conjunction With a Will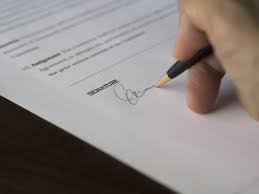 Like a will, a codicil is a written legal instrument, and it must also be created with certain formalities to ensure that it will be legally enforceable. A codicil makes reference to a will that is already in existence, and it can be used to amend, delete, or add additional provisions to that will. A codicil can, among other things, be utilized to add new beneficiaries, switch beneficiaries, remove beneficiaries, and adding or removing property.
When you pass, your executor (or other party) will submit both the codicil and the will to which it pertains to the probate court overseeing the distribution of your estate.
When It Makes Sense to Create a Codicil
You may create a codicil at any time between the creation of your original will and the time that you pass on. There is also no limit on the number of codicils you create, and you can even use a codicil to amend or revoke a previous codicil.
Common situations in which people decide to employ a codicil include:
After a marriage
After a divorce
After the birth of a child, grandchild, or other relative
To benefit a new person who has entered their life
To disinherit a person
Following the death of a beneficiary
When new property has been acquired
When property in the will has been lost, destroyed, or sold
Other Options to Update Your Estate Planning
In speaking to your estate planning professional about updating your will via a codicil, he or she may also present estate planning options which are actually more advantageous to both you and your intended beneficiaries. Such options could include a living or testamentary trust, life insurance, or other device which avoids the costs and delay of probate while potentially providing additional benefits such as relief from creditors and taxes.